ABC, Always Be Camping. Welcome to my channel! I camp all the time. I've lived in vehicles, motorhomes, tents, forests, and in a van down by the river! I boondock, backpack, cycle, gold mine, raft, and car camp my way around Canada. I camp 4 seasons in some of the coldest places inhabited by man. I'm no survivalist, but I try to avoid public campgrounds. I'm usually up to something strange and genuinely interesting to the outdoors crowd. Check it out! Yes, after many requests... I have made T-shirts and Hoodies Available. You can grab one here if you are interested! https://crowdmade.com/collections/stevewallis Bitcoin: 1H6DCJdXADYRPPvto8yNexrV6guenDxAUz
|
7 min
I found a great camping spot underneath a highway bridge. A beautiful river ran right beside the campsite and was the perfect ...
07.12 AM
/
24 March, 2023
A weekly review of The Onion from exactly 20 years ago to laugh, see what holds up and revisit pop culture references we forgot about.
|
7 min
20 years ago, The Onion asked, 'What if John Ashcroft was a werewolf?'
Also, it's Valentine's Day, and columnist Smoove B is here to help you know what love really is.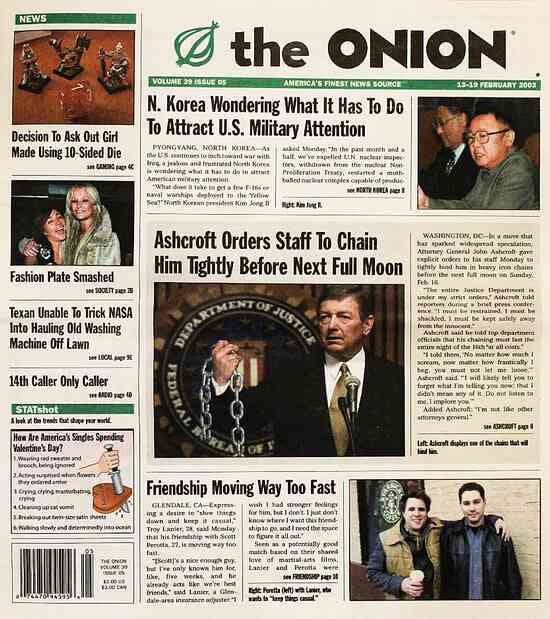 Welcome back to The Onion: 20 Years Later, where we review the print issue from 20 years ago, find out what's still funny and examine the cultural impact. Today, we revisit Feb. 12, 2003.
I suspect the Super Bowl will overshadow this newsletter, and that's OK!
We continue counting down to the Iraq invasion of 2003, plus commentary on Prince and Michael Jackson, the recent Columbia shuttle disaster and Valentine's Day.
If you're new here, welcome! Please sign up!
What issue is this?
This was Vol. 39, Issue 05, the 134th new Onion issue of the 2000s. Here's what the website looked like in 2003, 2013 and today.
The front-page headlines "Texan Unable To Trick NASA Into Hauling Old Washing Machine Off Lawn" and "14th Caller Only Caller" are no longer online. I like the radio call-in joke. The Texas joke sounds random, but it's actually about all the debris from the Columbia shuttle explosion.
"Valentine's Day Kids Page!" is a repeat from 2000, which I discussed when this newsletter was brand-new and looked much different!
What was the top story, and other impressions?
"Ashcroft Orders Staff To Chain Him Tightly Before Next Full Moon" is a delightful imagining of the attorney general as a werewolf because, why not?
The Washington Post details how Ashcroft will be shackled during the full moon, including being watched over by Catholic Archbishop (and sexual abuser) Theodore McCarrick. The precautions aren't just about the spiritual realm:
The memo also ordered Solicitor General Theodore Olsen to supply D.C. police chief Charles Ramsey with a .45 revolver and six bullets of consecrated silver, with vague instructions to use them "should it become necessary."
White House reporters have noticed Ashcroft's crescent moon-shaped behind his left ear, which he refuses to discuss. Considering real-life D.C. had just endured the Beltway Sniper, this isn't any more comforting:
D.C. police are also investigating a series of animal mutilations that occurred that same evening at the Smithsonian National Zoo's Deer Park. No suspects have been identified in the case.
The Onion is great at reacting to real-life political news (including Iraq). But it's nice to see absurd stories like this one, too.
Speaking of real-life news, we've covered North Korea a lot this year. In 2003, this country was causing a ruckus by quitting a nuclear treaty and other saber-rattling. (Not to mention becoming a giant robot.) And some of this is simply acting out, as we learn in "N. Korea Wondering What It Has To Do To Attract U.S. Military Attention."
North Korea would love to be invaded, bombed by B-52s, and punished for its very real nuclear weapons program. Kim Jong Il was thrilled when North Korea was named to the Axis of Evil.
Sadly, Kim can't keep President George W. Bush's attention:
"I am by no means ready to quit, but this is very frustrating," Kim said. "I guess if your name's not Saddam, you're not worthy of America's hatred."

"Everyone in my country refers to me as 'Dear Leader.' Is that not disturbingly cultish?" Kim continued. "I do not understand why President Bush is so much more interested in Saddam than me. I'm a strange, despotic, unpredictable madman, too, you know."
This is a simple joke, but I like how The Onion takes Bush's real-life obsession with Iraq and transfers it to Kim. The juvenile jealousy we usually see in teen dramas works surprisingly well with heads of state.
More real-life people in the news
The Onion didn't forget about the real Iraq war buildup, as "Saddam Enrages Bush With Full Compliance" imagines a world in which a meek Saddam foils Bush. While wholly unrealistic on multiple levels, this joke had great timing.
Bush added that any further Iraqi attempt to meet the demands of the U.N. or U.S. will be regarded as "an act of war."
Prince's reputation is largely intact as a legendary musician and personality. And yet, the late 1990s and early 2000s were probably the biggest threat to that reputation, what with the symbol and the lack of new hits. "U.S. Council Of Coolness Releases Formal Statement On Prince" feels outdated, but credit Prince for that.
And that other 1980s pop maestro, Michael Jackson, was also in the news with "The King Of Pop Speaks." I'm always terrified about Jackson stories in The Onion. Either the jokes will be cruel, or he did something incredibly weird in real life. This one is … kind of both.
"Living With Michael Jackson" directly led to criminal charges (although MJ was acquitted).
These Onion jokes are mean but not entirely undeserved. Also, the phrase "hush llamas" makes me laugh.
I'm not saying I'm glad Jackson died, but I cannot imagine us having to endure 20 more years of this sideshow.
Finally, NASA was in this issue twice — first with the front-page headline, then with "The Future Of NASA." The Columbia shuttle disaster was only 11 days before this issue published.
Among the jokes, this is the most cutting:
"Don't you think Bush is taking this whole wanting-to-be-Reagan thing a little far?"

Marcus Edwards • Civil Engineer
The Valentine's Day effect
So much of this issue is tied up with relationships. Love and jealousy and attention-seeking permeate The Onion, even in the jokes that aren't explicitly about Feb. 14.
"Friendship Moving Way Too Fast" could be published any time of year, but Valentine's Day is a perfect juxtaposition.
This story explores a new male friendship, as Troy Lanier feels smothered only 5 weeks after bonding with Scott Perotta over their mutual love of martial arts films. In a very 2003 thing, Lanier doesn't want to share his email address:
"I just know he'd be e-mailing me every day," Lanier said. "He's always talking about these funny things he sees on the Internet. I've been thinking about setting up a special Yahoo! account and giving him that address with the caveat that I only check it once in a while, but that seems like an awful lot of effort to deal with someone I barely know."
I'm sympathetic to Scott. He's excited to have a friend! But I disagree with his choice of nicknames: "Laney" and "Troy-Boy" are inappropriate.
"How Are America's Singles Spending Valentine's Day?" impressed me. Also, nice job illustrating the knife in the heart-shaped candy box.
These are vicious but wonderful jokes. I like these more than the Michael Jackson ones because they are about personality types, but not specific people. You can imagine whomever you want without the guilt!
Other Valentine's Day jokes include:
Finally, my favorite Onion columnist ever, Smoove B. I wrote in 2021 about his schtick and why he appeals to me. But suffice it to say that Smoove B. is simultaneously deeply in touch and incredibly superficial with what women want and need in a relationship.
Smoove perpetually lives in romance mode, always looking to dazzle, wine and dine, and get into bed.
In "You Will Know Love," we have the usual details of his Valentine's Day wooing. Not only will Smoove be exact about his floral delivery, but he "will also instruct the delivery person to wait and clean the flowers off your desk when you are done looking at them, so that you can continue with your work day."
That is detail-oriented!
Does Smoove try too hard? Arguably. He's got a special car lined up to whisk them away to a fancy restaurant, and he will have a Thermos ready with Swiss-based hot chocolate. He's also talking a good game — well, he's talking:
I will then nuzzle your neck and whisper complimentary remarks into your ear, including, "You are more beautiful than a thousand lakes," "You are extremely special to me," and "Your bone structure belongs in a museum." This will make you wet.
What do you think about being told your bones should be on display? Please leave a comment.
Despite the February chill in Cincinnati, Smoove will not use the limo after dinner, choosing to have you walk the 5 blocks. I am now determined to use the phrase "sexy panther jigsaw puzzle" out of context:
It will feel like we are two interlocking pieces of a sexy panther jigsaw puzzle.

If the moon is full, I will point it out to you.
Remember how I said Smoove was about details? He is obsessed with finding the finest goods and classifies everything by nationality. Not just French toast — all toast:
When you wake up, I will make you French toast. If French toast is not what you desire, I will find another nationality of toast that suits you. I will not rest until I find this perfect nationality of toast, even if I have to swim all the way to Austria

for it. After I find and make the toast, and you eat it, we will freak once more.
I love Smoove. So stupid in the absolute best way. But I understand he's not your speed.
Area People doing Area Things
"Kids Excited Mom Learning To Swear" is a great example of The Onion making fun of a seemingly mundane topic that millions and millions of people can relate to.
I do feel bad for Helen Chernak, as her cursing is clearly related to losing her husband in 2002 and becoming a widow at only 59.
Her children are all grown-ups but act like 8-year-olds about this swearing — especially when poor Helen doesn't quite use the correct words:
Because of her inexperience at swearing, Chernak occasionally deploys the forbidden words incorrectly—gaffes which delight her children. Last week, Chernak reported that she broke the "stupid mixing-ass bowl" for her food processor and did not know how she was going to locate the "peckin' instruction manual" to order a new one.
There's another mention of Chi-Chi's, that restaurant chain The Onion commonly referenced before it went bankrupt in 2004. The kids are hoping their mom will also start getting drunk in addition to swearing.
Poor lady. I love this story but still feel for this entirely fictional woman.
This issue has a lot of great jokes, and the Area People stories are no exception:
What columnists ran?
We've already covered both infographics! So let's move on to our 2nd weird columnist, "People Of Earth: We Come In Search Of Quality Name-Brand Footwear At Reasonable Prices."
You'd think this was a marketing executive for the footwear industry! This alien race from Zarvox, led by Emperor Xervandian, has been watching Earth for a while. But they have no interest in conquest, only the best shoe brands for running, hiking, the office, casualwear and more!
We have known about your watery planet for eons, but avoided contact as we patiently waited for you to develop sturdy, cushioned insole technology that allows the foot to properly breathe. The fires on our planet have left our own stockpiles of shoes and boots depleted. Zarvox has exhausted all reserves of great-looking, comfy classics by such designers as Charles David and Kenneth Cole.
This is very silly. I'm not sure it's a classic, but I love how determined and single-minded this alien is. The Zarvox have an encyclopedic knowledge of the footwear industry and only wish to procure the best shoes — with an easy 30-day return policy, of course:
Now is the time, humans, for you to await additional instructions. As soon as the hull of our ship is de-ionized and ready for krilliation, we will make our descent for shoes. We can only pray, for the sake of our two worlds, now united in purpose across the great expanse of stars, that you have a great selection for the kids, as well.
What was the best horoscope?
My favorite horoscope is not the one about President John F. Kennedy's assassination, but rather Capricorn, about a person who enjoys the simple pleasures in life:
Capricorn | Dec. 22 to Jan. 19

It's nice that you enjoyed the chicken pot pie, chips, and beer, but the genie was surprised you didn't try the old "wishing for more wishes" trick.
What holds up best?
I think there's no wrong answer this week. I'm partial to "Friendship Moving Way Too Fast" because of the timeless theme, even if the story is littered with talk of Yahoo email and DVDs. But maybe you love a Valentine's Day joke, or the Ashcroft article delights you.
What holds up worst?
I suspect some people will dislike "Laid-Off Zoologist Goes On Tranquilizing Rampage," and I get it.
"Fashion Plate Smashed" doesn't do anything for me. And the Prince article, while sensible in 2003, has aged poorly because Prince reasserted his cultural supremacy (including his Super Bowl performance) and then died too young.
What would be done differently today?
I think most of this holds up. Yes, the cultural and political references would change, but in 2003, The Onion correctly talked about the big stories: Iraq, North Korea, Michael Jackson's primetime special, Valentine's Day.
Thank you
Grateful for all y'all. Next week, we revisit an Onion classic, "Iraq, Kentucky Vie For World Shooting-Into-The-Air Supremacy." Plus, David Foster Wallace, women's empowerment, Ben Affleck and Jennifer Lopez, and — oh yeah, more Iraq and North Korea.
12.23 PM
/
24 March, 2023
Welcome to /r/Painting! Functioning like an artist cooperative gallery, this is the place where beginning to advanced painters display their work in an ongoing group discussion. Artists who post their work are strongly encouraged to interact with their fellow subscribers and be prepared to discuss their concept, process & technique.
|
7 min
i finished this painting today. took me some weeks. called 14%, 80x100cm, acrylics on canvas.
In his noir film, Ivan's Childhood (1962), Andrei Tarkovsky directs one of the most beautifully moody cinematic scenes in all of ...
07.11 AM
/
24 March, 2023
Jean-Michel Jarre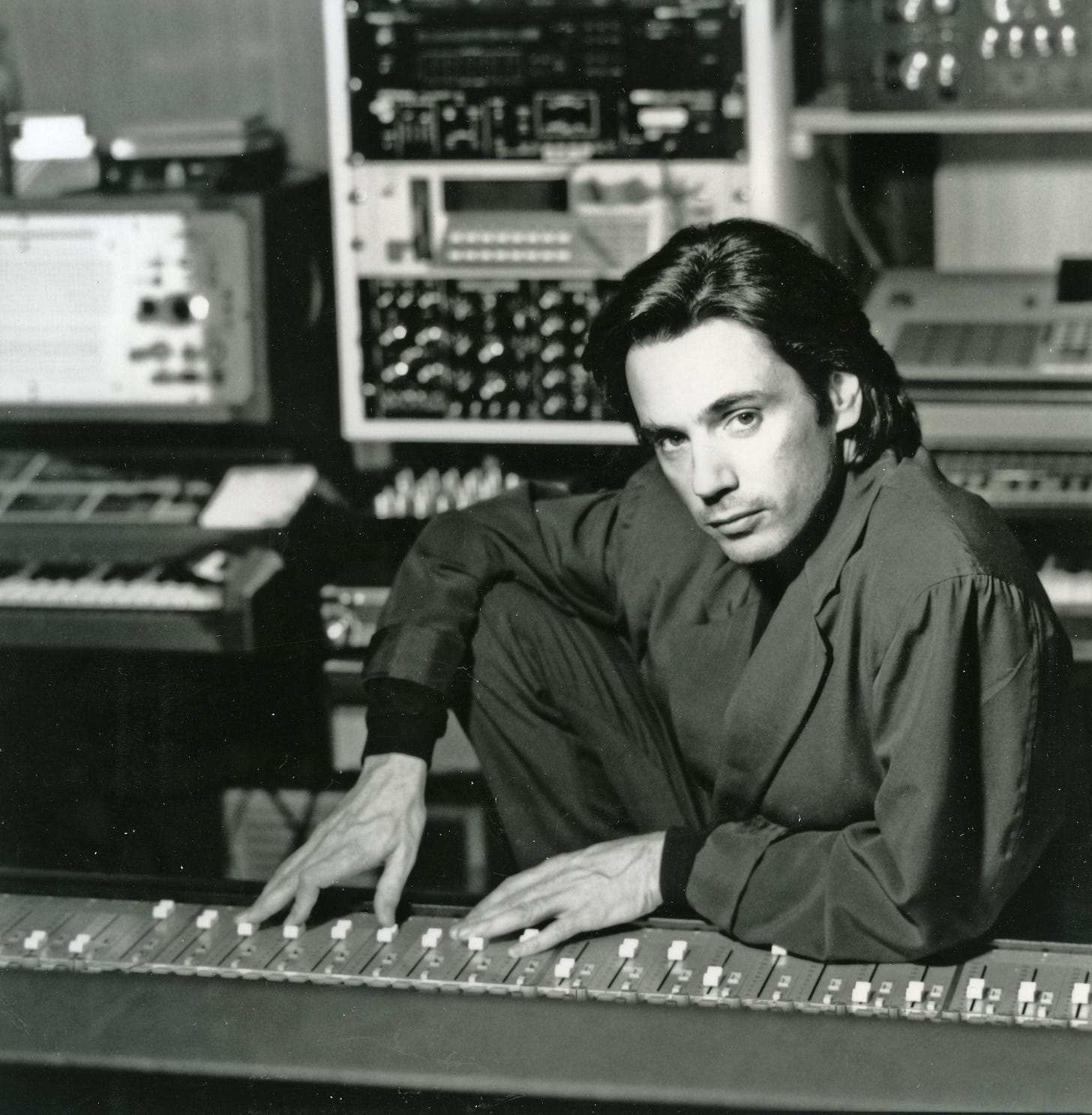 Good morning.
It's Friday so we're listening to something more upbeat. Today we're listening to Jean-Michel Jarre, a French electronic musician from Lyon. Born in 1948, Jarre started experimenting with sound in the '60s, using a tape machine to process guitar sounds.Oxygène from 1976 and Equinoxe from 1978.
Oxygène - Jean-Michel Jarre (40m, no vocals)
Spotify / Apple Music / YouTube Music / Amazon Music / Tidal
Equinoxe - Jean-Michel Jarre (40m, no vocals)
Spotify / Apple Music / YouTube Music / Amazon Music / Tidal
Have a great weekend.
07.18 AM
/
24 March, 2023
My colleague built our workplace in Lego. All the windows are placed correctly.
Midjourney is an independent research lab exploring new mediums of thought and expanding the imaginative powers of the human species.
|
7 min
пнак
gothic castle curved in black rock, crows flying around, godrays. ultra detailed. 8k. unreal 5
Active since the early 90s, Sleep's influential brand of droning doom riffs create a massive and dynamic sonic environment.
|
7 min
Dopesmoker
02.58 PM
/
16 February, 2023
thereissomethingunderthestairs:
Will you treat him gently with his bread soft carapace…? (…)
11.24 AM
/
24 March, 2023
Welcome to iWorld ♥️ We ship worldwide, duh 🪐 Shipped ASAP & prices are firm 🃏 All sales R final! Msg us any Q's!https://igirlworld.com
|
7 min
Women's T-shirt
Jenna Baby Tee 🪓 Size: Small, best on a 30-32 inch bust and up to a 27 inch waist max! Features: incredible Jenna Jameson graphic on the front, cherry red tee and form fitting af! Pair with some black boot cut jeans and ur iGirl Coil Cuff 🩹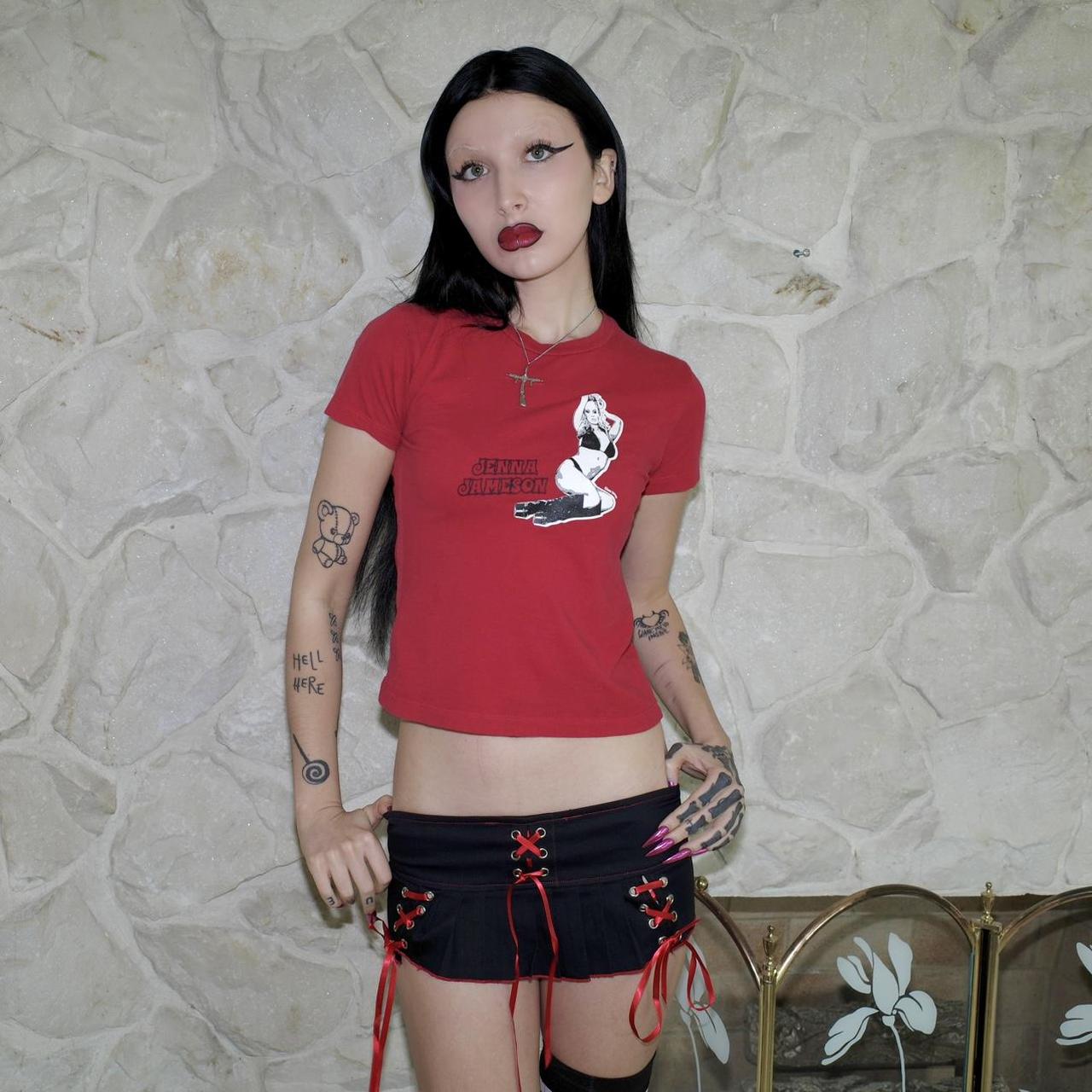 11.20 PM
/
23 March, 2023